Each year, exhibit themes are thoughtfully selected to highlight aspects of Filipino life and culture.
Traditions, folklore, myths and legends, literature, history, flora and fauna, childhood games and stories, everyday scenes and experiences—all provide a rich well of inspiration for the yearly event. In an effort to reach a wider audience, annual exhibits have taken place in a wide array of venues that include large museums and gallery spaces, academic institutions, public buildings, and shopping malls. Smaller exhibits usually take place throughout the year, as well. 
While these events have mostly been held in Metro Manila, some have reached Los Baños in Laguna, Subic in Olongapo City, Davao City, and as far abroad as Singapore, Switzerland, and New York City in the USA.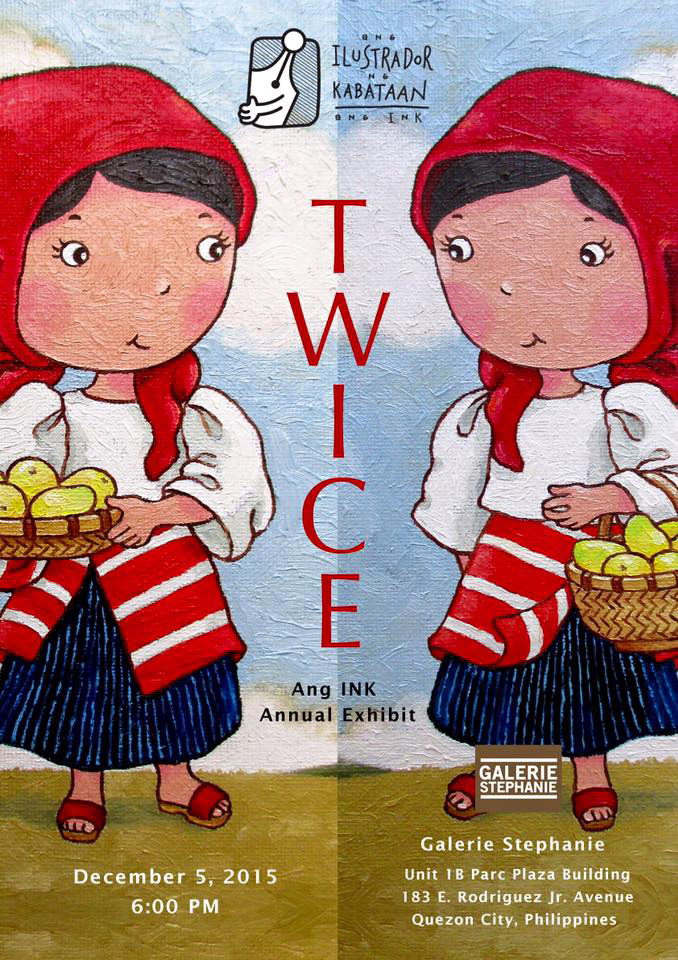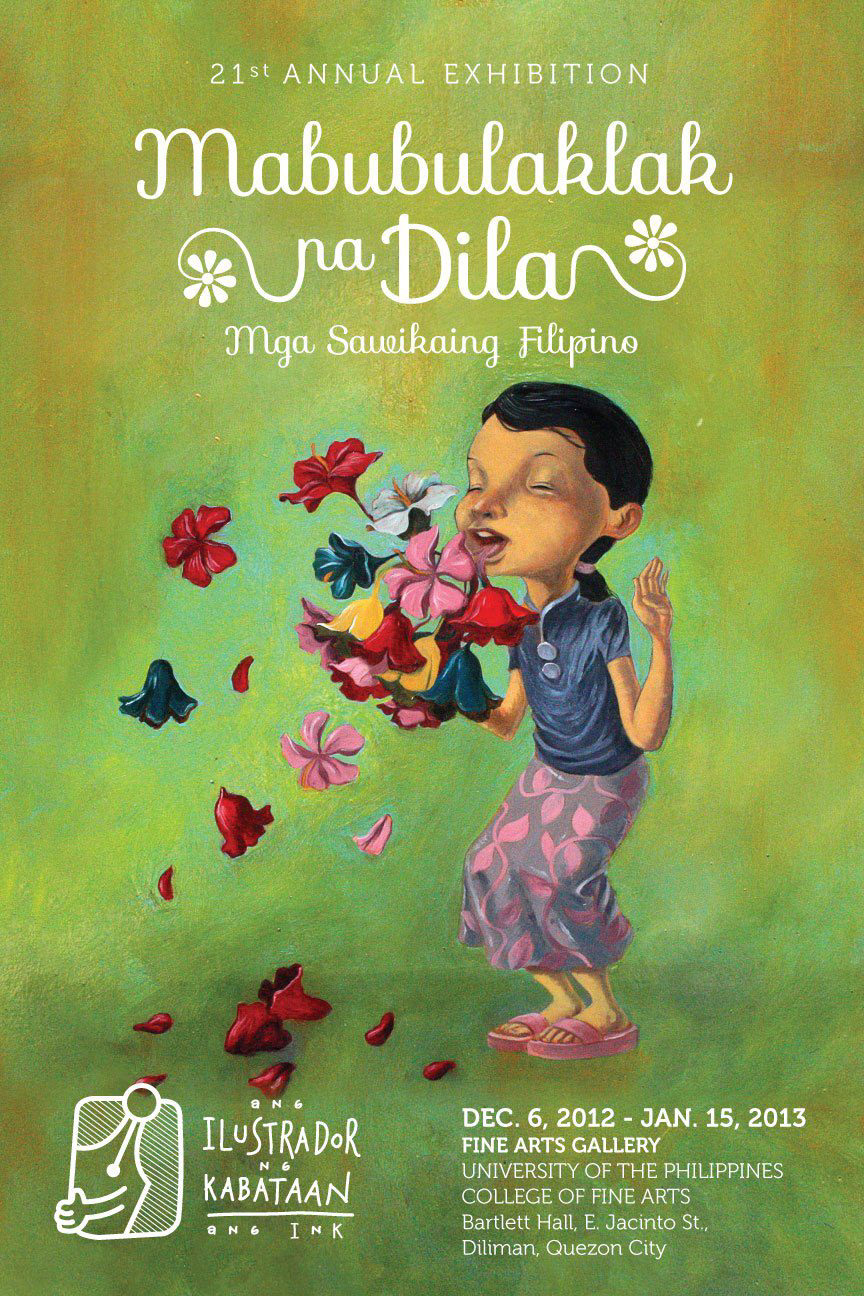 Through exhibits, the talents and skills of participating INKies are put on display. Over the years, that repertoire of media and techniques has expanded: from traditional drawing and painting to include digital art; from flat, two-dimensional spaces to more textured works using collage, papercut, clay, rubberfoam, embroidery, mosaic tiles, and even sculptural three-dimensional pieces.
Within the organization, exhibits inspire members, help them learn from each other, and challenge them to innovate while also having fun with their art. For the public, it is an opportunity to see illustrators beyond the page, as full-fledged artists. Ang INK's signature playfulness also comes to the fore in exhibits. Not content with hanging art on plain, white walls, one can expect bright colors, banderitas, doodles on surfaces, and other quirky details that invite visitors to explore and let out their inner child. In this 30th anniversary exhibition, curious characters of Pergy Acuña peek, parade, and tumble around unexpected surfaces in the gallery—giving the space a festive air—in stark contrast to the largely somber mood cast by the COVID-19 pandemic.